Review: A Short Hike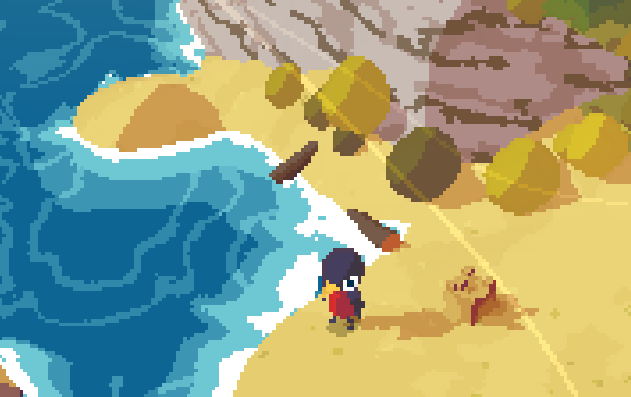 Genre: Exploration
Platform: PC
Concept: A young bird named Claire is vacationing on an island. She's waiting on a phone call but there's no reception so she has to climb one of the local peaks.
Length: Short
Impression: Interesting graphical style. It's sort of a pixely 3D, very satisfying to look at (the camera can be rotated).
Soothing music and sound effects. The island itself offers collectibles to find and NPCs to talk to, along with nice views, making exploration feel worthwhile.
Made me want to go for a walk in the woods.